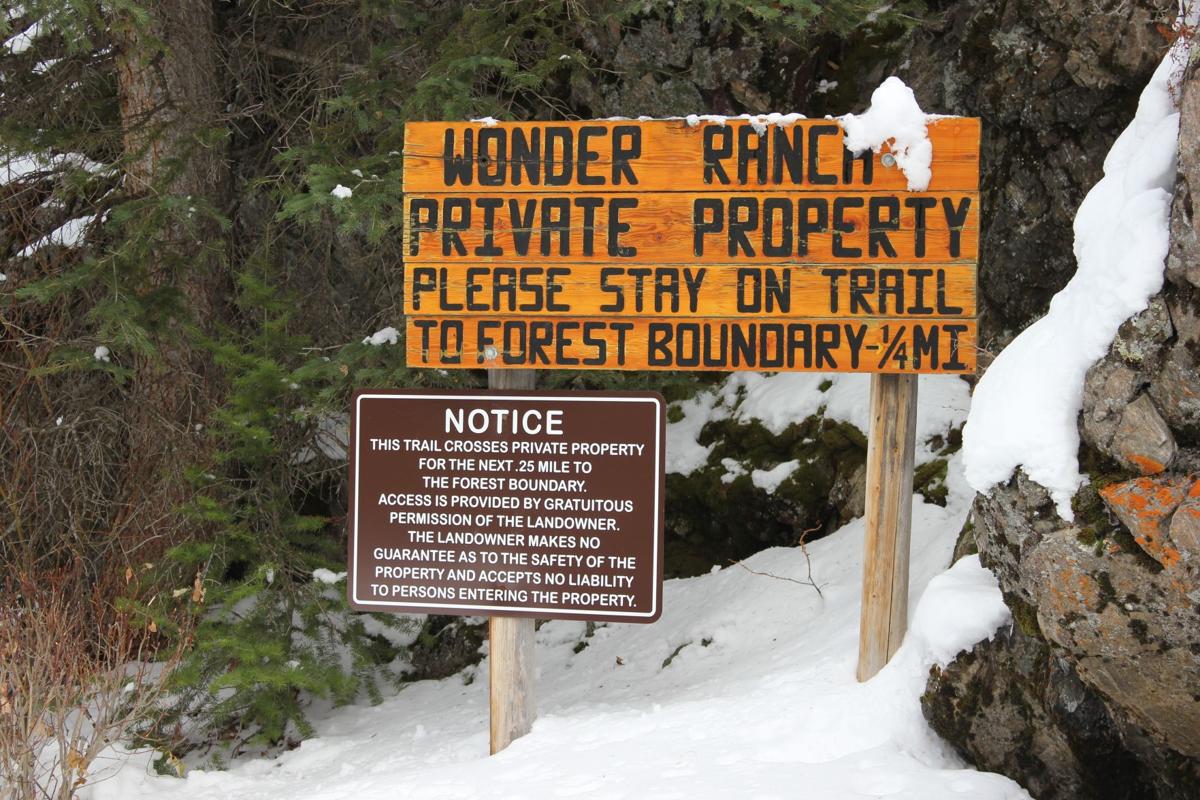 Yes, it looks like Forest Service employees should be concerned about how Trump might affect their careers.  Here's an example about offending private landowners who block access to national forests.  (And, without any facts beyond earlier stories, I'll suggest that you not think of these as long-term rural residents, but more likely some recent, possibly seasonal transplants, with money and political connections.)
Here's one version of the story from a private property rights promoter:
Such cooperation, however, changed under the Obama administration as the Forest Service took a more strident approach in asserting claims to "traditional public access" routes. The dramatic change is reflected in a posting by Yellowstone District Ranger Alex Sienkiewicz who publicly advocated "NEVER ask permission to access the National Forest Service through a traditional route shown on our maps EVEN if that route crosses private land. NEVER ASK PERMISSION; NEVER SIGN IN. … By asking permission, one undermines public access rights and plays into their lawyers' trap of establishing a history of permissive access."

According to Sienkiewicz and access advocates, traditional public access is sufficient to establish a legal right, known as a prescriptive easement, to cross private property. Centuries of legal practice, however, have required that individuals or agencies wanting to establish prescriptive easements must prove that access was continuous, open, notorious, and hostile to the owner. In other words, the access must be without expressed permission by the landowner, a burden of proof that has been difficult, to say the least.
This doesn't sound like the complete story.  The federal government does try to protect its existing legal interests, and that includes historic access that may not have been formalized, which it tries to negotiate.  I doubt if it often pursues litigation, but does sometimes end up in court to defend public access, as in this case involving access to the Lee Metcalf Wilderness on the Indian Creek trail, cited by the author of the op-ed above as a good example of negotiation (at least until it apparently went bad).  The Forest Service met its "difficult" burden of proof in this case.  There is a risk that asking permission now could undo the historic rights that already exist, but I don't think it's large, and I am a little skeptical that the Forest Service would "post" statements like that above except in cases where a particular landowner had made it clear that they were declaring war on public access, such as in this example.
Here's another version of the same story from a recreation outfitter:
Recently, the U.S. Forest Service removed District Ranger Alex Sienkiewicz from his position in the Yellowstone Ranger District pending an internal investigation into his efforts to defend historical Forest Service trails and easements along the Crazy Mountains.

When legal access to public land does exist, I believe Montanans fully expect the Forest Service to defend and maintain that access for Montanans. As with so many of these issues involving political pressure on public agencies, a look behind the curtain reveals a very troubling story. According to media reports, U.S. Sen. Steve Daines, and Congressman Pete Sessions from Houston, Texas, both contacted Agricultural Secretary Sonny Perdue regarding Sienkiewicz's efforts to protect legal, established accesses to landlocked public lands. According to Mary Erickson, forest supervisor, "the reassignment was made after allegations from an assortment of landowners in the Big Timber area were raised to the level of the Secretary of Agriculture, Sonny Perdue, and Sen. Steve Daines."
Here's the background on the Crazy Mountains access.
Blocking and posting no trespassing signs at the head of Trail 115/136 prompted Yellowstone District ranger Alex Sienkiewicz to organize a trail clearing and marking trip this past summer. Prior to that the agency traded letters with the Langhuses' Livingston attorney, Joe Swindlehurst, who has denied there is an old forest trail at that location.
It's not a stretch to see this as politicians ordering a personnel move to keep public lands from public hands.  Dangerous on both counts.