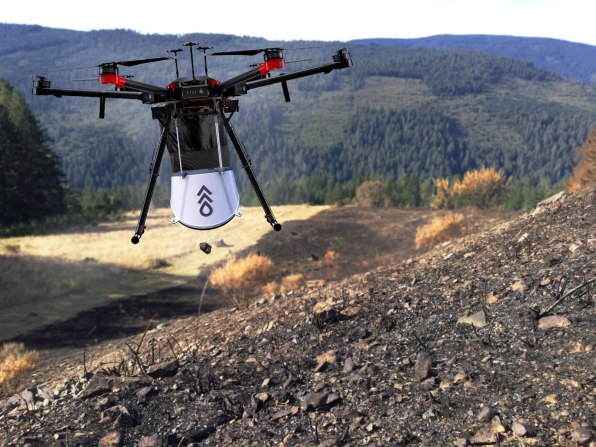 Drone technology is being used for tree-planting in response to afforestation and carbon sequestration needs, including use after wildfires. How might this change national forest management?
To quickly plant around a trillion trees—a goal that some researchers have estimated could store more than 200 gigatons of carbon—Flash Forest argues that new technology is needed. In North America, trees need to grow 10-20 years before they efficiently store carbon, so to address climate change by midcentury, trees need to begin growing as quickly as possible now. "I think that drones are absolutely necessary to hit the kind of targets that we're saying are necessary to achieve some of our carbon sequestration goals as a global society," she says.

But to restore forests that have already been lost, the drones can work more quickly and cheaply than humans planting with shovels. Flash Forest's tech can currently plant 10,000 to 20,000 seed pods a day; as the technology advances, a pair of pilots will be able to plant 100,000 trees in a day (by hand, someone might typically be able to plant around 1,500 trees in a day, Ahlstrom says.) The company aims to bring the cost down to 50 cents per tree, or around a fourth of the cost of some other tree restoration efforts.
This has obvious implications for tree-planting crews, but how about something like salvage logging?  Other issues?